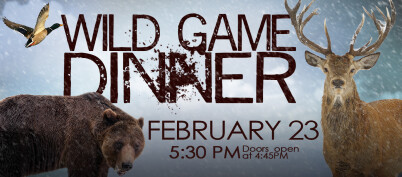 Speaker
Rob Wynalda is the president and owner of the Wynalda family of companies, located in Rockford, MI. These corporations include a packaging company as well as entities dedicated to sportsmen. Born out of Rob's love for hunting, Fourth Arrow, Final Rest, and Wyndscent are dedicated to providing innovative products to aid both the beginning hunter as well as the most seasoned.
Rob is also the creator of The 17:18 Series of Bible study tools that includes studies on the Old Testament books of Psalms and Proverbs and the New Testament books of Matthew, Mark, Luke and John. The 17:18 Series is based on Deuteronomy 17:18 that tells readers to copy Scripture for themselves. Wynalda's books allow the reader to write out passages and answer questions and prompts as they do so.
Rob is a trustee at Cedarville University and an elder at West Cannon Baptist Church. He and his wife Connie have been blessed with 5 children and 4 grandchildren.
There will be a live animal presentation for the kids! They won't want to miss it!
Ticket Information
$12/Person ages 10+ (children under 10 are free)
$10/Person for 8 tickets or more
$15/Person if paid at the door
We strongly encourage you purchase your tickets in advance. Beginning January 20, tickets can be purchased at the church with cash, check or credit card. Click here for office hours.
You can also purchase your tickets by mail. Please include the following: name, cell number and how many needed, and a check written out to First Baptist Church of Rochester. Your tickets will be available at the registration table when you arrive for the dinner.