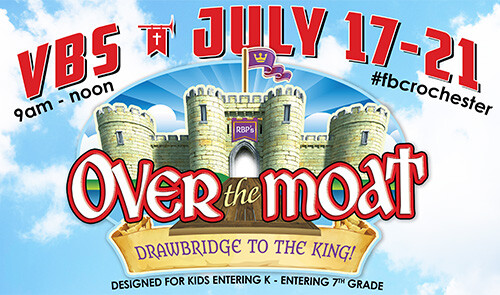 Students will experience medieval life, complete with a castle, knights, and royalty. Through the lessons, they'll see God's sovereignty, love, and faithfulness demonstrated in the life of David, and will learn to praise the King of the universe.
Online registration is closed. But it's not too late to attend. We just ask you arrive a few minutes early to register your child/children at the door.
VBS begins at 9:00 am and will be over at noon. Can't wait to see you!