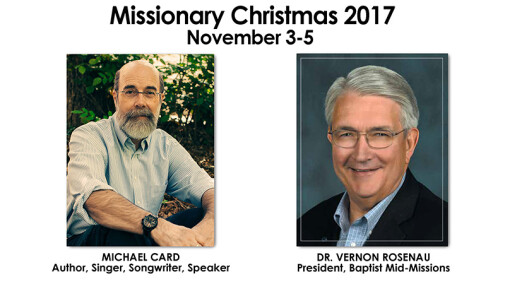 Weekend plans are already in motion, Dr. Vernon Rosenau, President of Baptist Mid-Missions will be our speaker. The singer, song writer, author, Michael Card will be with us on Saturday evening to present a concert that will be a real blessing. It is a weekend you won't want to miss - plan on joining us! AN ANNUAL EVENT AT FBCR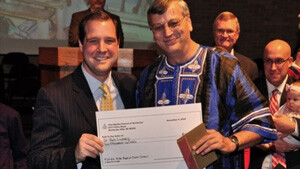 Each year, the 1st weekend of November, First Baptist Church says "thank you" to its missionaries with a unique weekend event called "Missionary Christmas".
From our church's archives and from interviewing a number of our senior members we can trace the history of Missionary Christmas back to at least the early to mid-1930s. Initially it started out as a Fall get-together for church members to share their harvest with our extended missionary family. Today, it has grown into a weekend-long celebration filled with activities and programs.
The purpose of Missionary Christmas is to unite our church family with our missionaries for a weekend of sharing and encouragement. With an average of 20 or more missionary families attending, many of the events during the three day weekend are intended to encourage interaction and to develop friendships between our congregation and our missionaries.