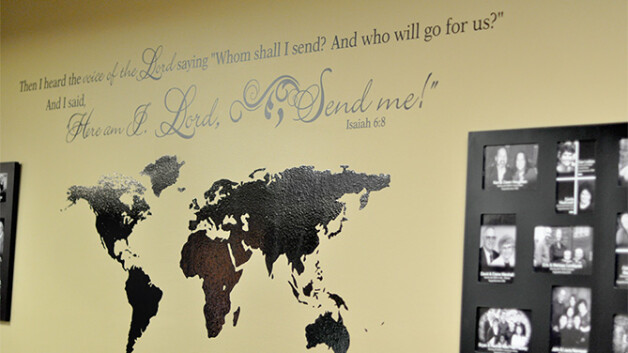 We are privileged to have a number from our church families serve as full time missionaries as well as short term. At the present time, we are involved in supporting numerous members as they serve in the following endeavors:
Full-time Missionaries
• Canada
• China
• USA
Local Outreach Endeavors
Many of our folks give of their time and talents to local ministries such as:
• Child Evangelism Fellowship
• Grace Centers of Hope
• Women and Teens Crisis Pregnancy Center
• Area camps and ministries
Short-term Mission Trips
Each year we invest in mission trips. This provides an opportunity for our church family to share in "real" missions. We have partnered with the following:
• Construction for Worldwide Evangelism to provide ministry tools to church congregations throughout the world.
• Child Evangelism headquarters located in Warrenton, Missouri to work in their Mail Box Club.